Greetings from the Institute of Future Government.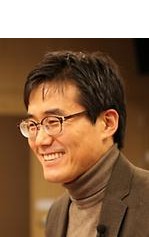 In his 1957 speech to the National Defense Executive Reserve Conference, former U.S. President Dwight Eisenhower said, "Plans are worthless, but planning is everything."
There is a crucial difference between "planning" the process of coming up with plans and "plans" the products of the planning process.
Although plans might not work out the way that we think that they will, the process of actively contemplating and considering possibilities for the future is of the utmost importance.
At a time when society is rapidly changing, the Institute for Future Government serves as a research platform to facilitate the discussion of domestic and international problems from both operational and theoretical perspectives in order to build trust in government bodies.
The Institute aims to help governments successfully steward our future society by expanding upon academic research, producing quantitative and qualitative materials, and facilitating in-depth discussions about the social and governance issues of tomorrow.
Director of the Institute of Future Government
M. Jae. Moon